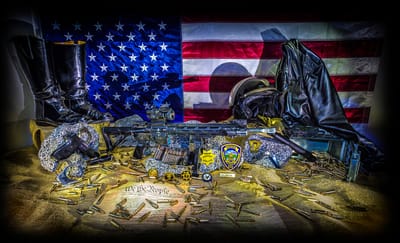 Welcome to GetPixelized
My name is Dave Lawicka and I am a retired Police Sergeant from Auburn California. I became interested in photography in junior high school taking my first photography class in the 7th grade. From learning to make pin hole cameras out of Pringles and Folgers coffee cans to shooting and developing black and white film photos. Needless to say photography has come a long way since the 70's.
Flash forward to the late 1990's and early 2000's, I started shooting sports photos of my kids as they grew up and progressed thru softball, baseball and basketball. As they got better and progressed thru the different levels, so did the level of my photography. Eventually, I also became interested in shooting landscapes.
With the addition of Adobe Lightroom and Photoshop, photographs can now take on a whole new dimension. Things that you just cannot do "in camera" are now available to photographers in Lightroom and Photoshop to take their photos to even new heights with little to no boundaries.
Just a few short years ago I was introduced to the technique of "painting with light." While light painting has been around for many many years, the new advances and techniques that have been developed with the digital cameras opens up a whole new world of possibilities with lights and cameras. I subsequently attended a workshop in Park City Utah which was taught by renowned Master Photographer John Hartman, who has taken Light Painting to a whole new level.
Getpixelized Photography specializes in sports action, Landscape and Light Painting photography. From simple in game action photographs to custom one of a kind Pro-Style sports poster collages and unique ONE-OF-A-KIND light paintings, anything that comes to your mind can be made into that ONE-OF-A-KIND piece of art for you or as a gift.
Please take a tour through my galleries for inspiration for any project you would like to have made for you or a loved one.
Thanks for looking, Dave Lawicka